Enter our universe.
Neon Design is a manufacturer that is fully equipped to shape your visual identity with illuminated signs and signalisation. We design, manufacture, install, manage and maintain your entire network if required.
Graphic design and technical creation.
Three-dimensional graphic design. That's how one could call the creative aspect of our profession . But it goes further. It's about more than form but creation with structures and light. Our designers create atmospheres that people can see and feel.
The language of materials.
Materials have their own emotional language. Brushed stainless tells a different story than plastic or high gloss lacquer. And not only the form of signage but also the technical details and finish add to the design and thus the communicative element of it. The fusion of graphic and technical design is a complex subject that professionals at Neon Design master perfectly.
Organisational talents.
Ultimately, signage products must be installed in a cost-effective way. From the first creations this is taken into account. Because besides translating your brand values, products must be reproduced easily and placed as quickly as possible over your entire network. Control of your brand and efficiency in installation and maintenance is managed by us every day.
Over the last fourty years, Neon Design has built a reputation for craftsmanship and top-quality service. From word go, our vision has been based on reliability and quality; and that has never changed. We strive to be our customer's best partner to provide them with solutions for their corporate & brand identity needs. Whether you are looking for architectural solutions, someone to manage your signage network or to manufacture and install your illuminated advertising signs, you can always count on our skilled people and excellent infrastructure & machinery.
Leon Beeckman founded fifty years ago LSP, a company specialised in the installation of signs. In 1982, LSP Beeckman Zonen NV (with Neon Design as commercial name), driven by the sons Alain and Jean-Pierre Beeckman, was established, integrating the manufacturing of neon signs. Today, 45 experts at Neon Design work in an automated environment. They are specialised in managing corporate identity implementation programs, from design and development to maintenance of the sales network of established companies from different sectors (petroleum, financial, automotive, retail and distribution). In 2010, the company changed its name to Neon Design nv.
In 2022, the company is taken over by David Beeckman, who will roll out his vision and make Neon Design future-proof.
.
Goal of Neon Design.
We aim to stay a leader in lichting up the values of our partners.
Values of Neon Design.
Passion for the job and close attention to detail.
Skills of Neon Design.
Positioning strategy in three niche markets relying on knowledge, enthousiasm, creativity, accessibility and client focus.
Attitude of Neon Design.
A clear communication, so we avoid unpleasant surprises.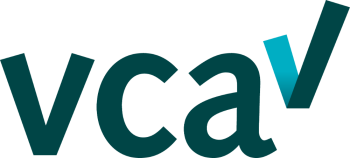 Since 2004, we have been working according to the rules of the VCA* certification with the keywords Safety, Health and Environment.
Ready

to let your brand shine?
Illuminated signs, signalisation and cladding contribute to the recognition and perception of your brand. Whether it's a single point of sale or a network of buildings, the consistency of your visual identity must be respected and implemented aesthetically and technically perfectly. That is why Neon Design is used by many renowned retail brands.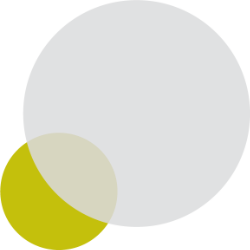 Corporate
Identity
Constructors
Illuminated signs and signalisation